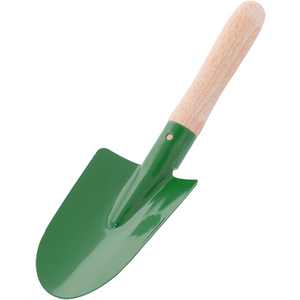 Sand Shovel / Spade | Green
Powder-coated metal sand shovel, perfect for the garden (or beach). 15.5 cm height. Made by Redecker in Germany. Real handmade quality, plastic-free, the perfect way to brighten up your garden. Also available in red. Sand buckets also available. 
Redecker products are beautiful, practical and functional. Handcrafted in Germany from natural, renewable resources, each product is inspected and tested by the Redecker family and their employees. Redecker believe that quality and sustainability always prove themselves and that this must, and eventually will, become more and more important in our throwaway society.