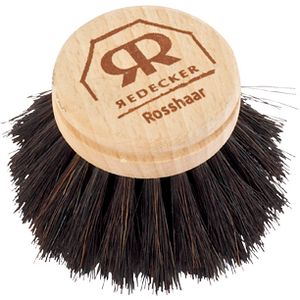 Dish Brush Replacement Head | Horsehair
Replacement head for dish brush. Beautiful, practical and functional. Handcrafted in Germany from natural, renewable resources. Made with untreated beechwood and horsehair, this brush is very soft making it ideal for washing fragile glasses etc.
Each product that leaves the workshop is inspected and tested by the Redecker family and employees. Redecker believe that quality and sustainability always prove themselves and that this must, and eventually will, become more and more important in our throwaway society. And we love that about them.