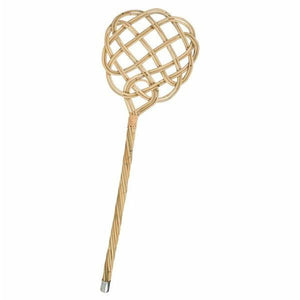 Rattan Reed Carpet Beater
Regular price £14.00 Sale
Sometimes, the simple things really are the best. This type of carpet cleaning is the most effective and the most environmentally friendly. Made from responsibly sourced rattan reed, this carpet beater measures 75cm.
Due to the size, this is currently available for collection and local delivery only. If you'd like it posted out, please email us so we can arrange it for you.

Redecker products are beautiful, practical and functional. Handcrafted in Germany, from natural, renewable resources, each product is inspected and tested by the Redecker family and their employees. Redecker believe that quality and sustainability always prove themselves and that this must, and eventually will, become more and more important in our throwaway society.