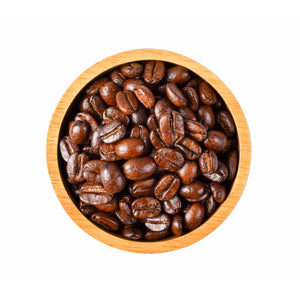 Coffee | Beans or Ground
Tastes like: powerful, dark chocolate, treacle and dried fruits. Big bold and beautiful dark roast. Wake up when it's a little bit darker... Peru La Osa and our Colombian Inza, equal parts. Balanced and powerful... hence the name.

Beans are delivered to us in refillable containers. We can grind them for you if you don't have access to a grinder at home. 

Origins: Peru Frontera San Ignacio, Colombia Inza
Tasting notes: vanilla, black cherries and dark chocolate
~

Foundation Coffee Roasters are an independent specialty coffee roaster and good vibes provider based in St Ives, Cornwall. A small team who are passionate ocean advocates and adventurers who love where we live.