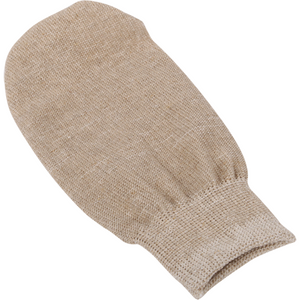 Massage Glove | Organic Linen and Cotton
Regular price £12.50 Sale
Organic flax and cotton massage glove suitable for washing as well as dry and wet massage. The Hammãm (Turkish steam bath) uses rough gloves for massage and skin care as the natural peeling stimulates circulation. And this massage glove is perfect for such natural skin care.
Made with 70% flax and 30% organic cotton, washable at 50°c. Size: 22 x 12 cm.
Each product is inspected and tested by the Redecker family and employees. Redecker believe that quality and sustainability always prove themselves and that this must, and eventually will, become more and more important in our throwaway society.