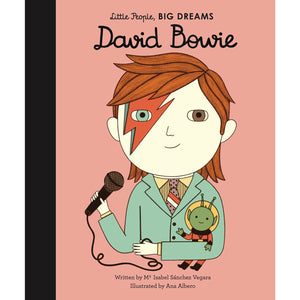 Little People BIG DREAMS | David Bowie
A collection of books to celebrate inspirational people throughout history. Full of lovely illustrations, this empowering series tells us the important life stories of wonderful women and men of the world. From designers and artists to scientists, all of them went on to achieve incredible things, yet all of them began life as a little child with a dream. The series makes the lives of these role models accessible for children, providing a powerful message to inspire the next generation of outstanding people who will change the world!
Vivienne Westwood, Coco Chanel, Anne Frank, Stephen Hawking, Maria Montessori, Mother Theresa, Muhammed Ali and Rosa Parks.